I decided early on that I would go into labor in the middle of the night. Not that that was something that I could decide but I couldn't shake it! So each morning when I woke up still pregnant, I thought that I had to get through another full day of being pregnant before I could meet my sweet boy.
To my surprise, after a full nights rest, Cosmo's first birthday looked something like this:
7:00AM – I woke up to a few contractions that resembled the real thing.
7:25 AM –  I called KC and told him he might want to make his way home from work.
7:29AM – I sent a Marco Polo video to update my sisters.
8:09AM – I texted my incredible doula, Ali Feroah, with a heads up.
8:48AM –  I answered a call from EDD – they needed to verify my income in order to issue me short term disability checks.  The representative that I spoke with was really sweet but was in no hurry to get off the phone.  As he typed away on his computer, narrating his every action quietly to himself, I anticipated the next contraction. After two contractions had come and gone and no luck wrapping up the call, I politely let him know that I was on state disability because I was pregnant and that I was, in fact, CURRENTLY in active labor and just kinda wondering… how long with this call take?
10:14AM – I sent an update to my sisters regarding the timing and intensity of my contractions and intricate details on what fun, gross stuff was leaking from my body. Click the link below for the actual video that I sent my sisters! IMG_1827
10:50AM – KC said it was time to make our way to the Birthing Center. I had only been in labor for 3ish hours and I did not want to make that drive only to be told I wasn't far enough along to be admitted. I reluctantly agreed to make my way to the car. Luckily, this was not KC's first rodeo and he knew, based on how I sounded with each contraction, that it was time to go. Between our bedroom and the car door, I had 3 contractions that escalated so rapidly that I got on all fours in the back of the van and started pushing, still in our driveway. I couldn't not push. With every contraction between our house and the birthing center (8 miles away), I focused hard on my breathing, trying NOT to deliver our baby on the 805 southbound… all while KC repeated over and over "we are almost there, we are almost there!"
11:17AM – We made it to the birthing center! If I had delivered at a hospital, the next step would be triage to confirm that I was far enough along to be admitted. Needless to say, there was no pit stop to check my cervix. My calm and collected husband called them on the way there and they heard my contractions over the phone. I was brought directly to one of the three birthing rooms. It was soft, dimmed lights, a cozy queen size bed, and a deep soaker tub, ready for me to climb into.
For months, I practiced breathing, humming, and meditation to prepare for this birth. Slow, long exhales with deep Baritone-like humming helps welcome Oxytocin (the love hormone) and reject fear.  When my midwife told me I was OK to push, I allowed my breathing to fall out of that rhythm. I left room for fear. My humming went from deep and slow to high-pitched with short breaths. KC was quick to get in close, with his mouth up against my ear to hum with me. I could feel the vibration from his chest, bringing my humming back down to deep and slow. Goodbye fear.
11:27AM – Our midwife found the umbilical cord wrapped around his neck twice, shortening the cord and restricting his ability to drop. Without a hint of panic, the midwife repositioned me still in the tub, allowing room for him to descend. In the same breath, our sweet Cosmo was born!
By 4:00PM, the staff asked us if we were feeling ready to head home.  By 5:00PM, I was in my own bed at home, with my newborn son.
The name"Cosmo" has a lot of significance for us. It means order, decency, and beauty. It represents a person who feels at home all over the world, who travels the world free of prejudices and with an open mind. It's Cosmo Brown from Singing in the Rain; entertaining my mom and I with his song "Make em' laugh."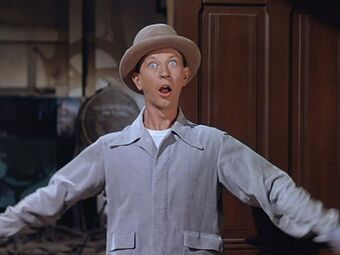 It also stems from the story of Saint Cosmas and Damian (where my father-in-law's, Damian Robert, name stems from!) His middle name, Robert, is also a nod to my incredible mom, Roberta and my late grandpa, Bob.
To us, he is perfect. To us, he is Cosmo. Welcome to the world, my beautiful boy.